Drawings, poems and design:

Alejandro Aguilar Canela
Printing and book binding:

Impronta Casa Editora
Printed in risograph, screen printing and hot stamp, this book contains 112 pages, 22 poems and 25 illustrations.
Creatures Without Memory is an experiment on emotions, a lesson to learn about the dark part of our psyche that has the purpose to be, in the end, a positive, hopeful outcome. It is within narrow walls where we learn to appreciate the outside, the mundane, the simple act of being.

A book written and illustrated from a neurodiverse perspective comes to talk about the depression, anxiety and overthinking of the day to day in order to spark a conversation about mental health, without addressing directly the subject but its insides. It is the point of view of the unspoken, the uncomfortable, the constant poking of emotions we actively avoid without knowing the importance of listening to them, those key pieces that create clarity and paths to a deeper self-analysis.
The visual imagery accompanying every poem in these pages is not a representation or ornament of the words, but an extension of them; they don't exist as separate parts but as one piece shaped by two disciplines who seek each other in order to create a bigger spectrum on a situation or emotion.
Choosing to go through this work is choosing to explore your mental state, and act upon it.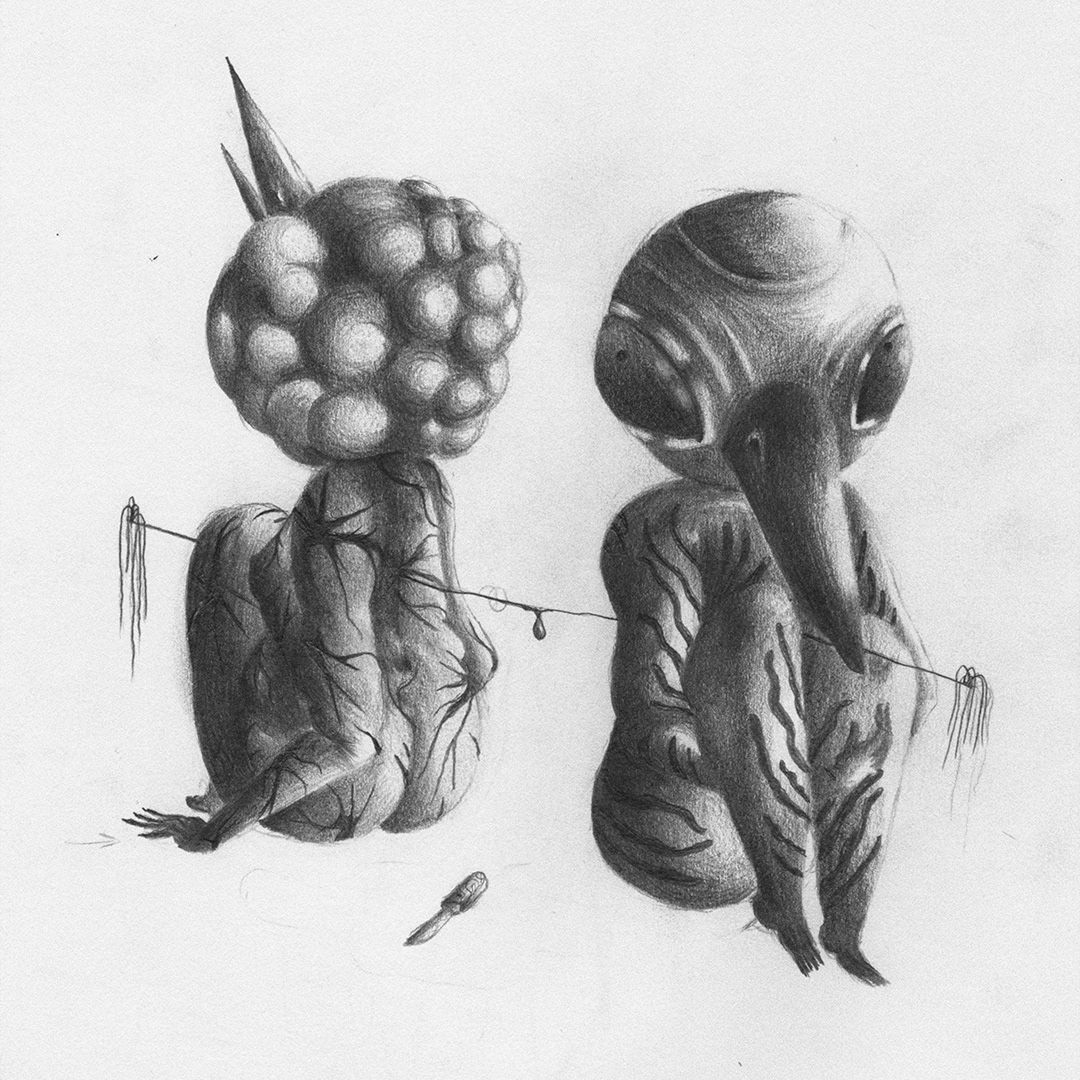 Bottlecap Press published a smaller chapbook version of this book. If you're interested you can visit this link to purchase one:
Creatures Without Memory